DES MOINES – It took a while but Drake finally picked up win number 2 of the season, beating Jackson State 76-66 Monday night.
Freshman point guard Reed Timmer led the way with 19 points, Jacob Enevold had 17. 86 more words
Sports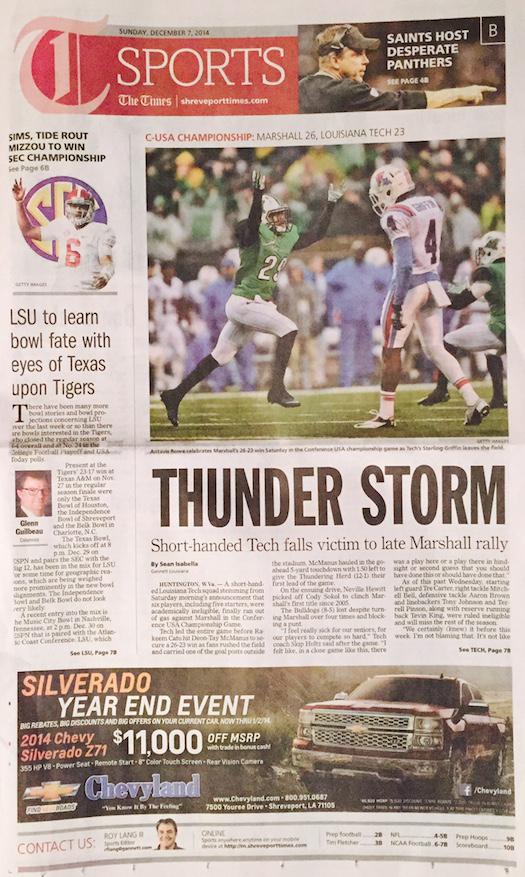 Sean Isabella has coverage of the Louisiana Tech's heartbreaking loss to Marshall in the Conference USA Championship Game.
Bulldog Football